Sprawling Skylines with a soothing touch of fresh air, everywhere
Resource managed efficiently, less- traffic, developed public services, proper disaster management.
A place where people love to live, love to grow.
What else could possibly define a 'Smart City' the best?
The concept of a "smart city" prioritizes the widespread use of science and technology to improve the lives of its citizens. This includes developing efficient infrastructure with cutting-edge technology without raising costs, all while improving sustainability, ensuring proper disaster management while serving the public in a highly efficient way. As a developing country, India is aiming for a future with a handful number of smart cities.
Amidst a number of emerging technologies, it is likely that the use of unmanned aerial vehicles (UAVs or drones) will provide important and diverse contributions to the evolution of smart cities. 
But how can the implementation of these mini devices called drones, transform the cities at large?
Let's delve in to know more!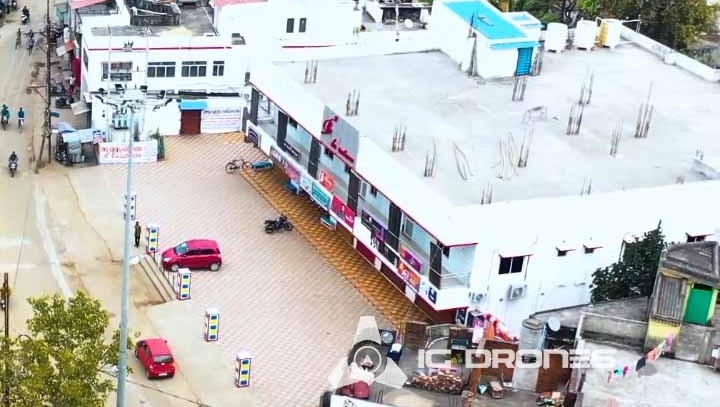 Smart City Survey carried out by IG Drones in Odisha
Drones can be used for a multitude of applications in cities such as traffic and crowd monitoring, civil security, merchandise delivery, infrastructure inspection, disaster management, pollution control, and much more services. The comprehensive use of UAVs in day-to-day municipal operations could provide advantages that can accomplish the very goal of what a smart city sets out to do — enhance the lives of residents.
The biggest problem in every Tier-A city is its traffic and the congestion caused due to it. People need to step out of their house hours (at least 2 hours) before their work starts, just to reach the destination in time. Ambulance carrying patients or going to pick them up, get stuck. 100s of food, medicine, daily grocery parcels get delayed just because of this traffic. But the smart cities promise a solution to all these problems.
Drones can be effectively used in running a chunk of essential activities that consume a considerable amount of time and mind space of people, allowing them to focus on bigger things. Be it aerial delivery of packages, smart transport, traffic monitoring using aerial views of the congested roads, supply and metering of power, water, and other essentials, the applicability of drones in smart cities is virtually infinite. If you consider a hypothetical smart city served by a swarm of robustly networked drones, a road accident on a busy street, stalling traffic for long hours and denying timely response of medical services can all be prevented. The traffic monitoring drone detects the accident and alerts the emergency services almost instantaneously, with all the necessary details. The drone ambulance lifts off, ready for its mission. The traffic gets diverted away through the best route suggested by the network of traffic monitoring drones, easing congestion.
Remember how Garud, the eagle shaped UAV played a pivotal role in the URI Surgical Strike and helped India in performing the Surgical Strike efficiently?
To take a closer look at the military tech shown in Uri The Surgical Strike, Click Here!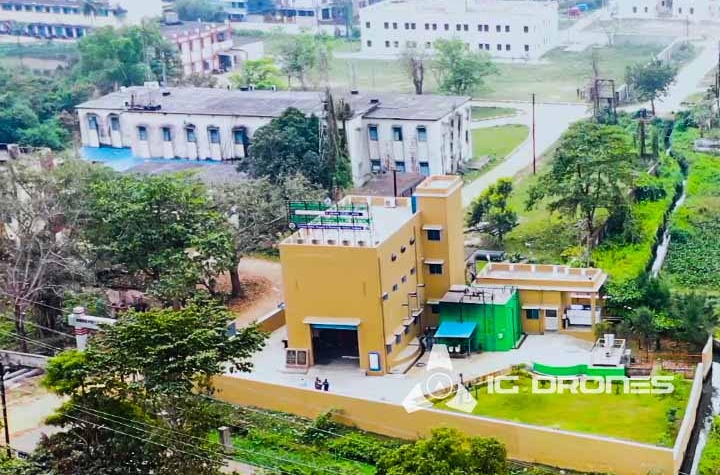 Likewise, drones can be used to ensure proper security for the citizens in a smart city. A network of drones can be used as a reliable tool for crime prevention and effectively employed in investigations. A well trained and networked swarm of drones on surveillance can be highly effective against criminals and can play a major role in delivering justice to the common folk. These new advancements will eventually lead to a significant reduction in the crime rate of a city. Exactly what a Smart City demands for!
Testing the air quality, accessing the number of gases such as Oxygen, Carbon dioxide, Carbon monoxide, Ammonia, Nitrogen dioxide, Sulphur dioxide present, measuring the temperature, humidity, accurately can be a tough task especially with physical barriers such as buildings, malls, and terrains everywhere. This would eventually lead to complications in data collection. That's how Drones pose to be the most suitable method for measuring and monitoring air pollution. Because of their easy navigation and smaller size, they can easily monitor noise, traffic, light, wind, temperature, humidity, air quality, and many other metrics.
To know more about how IG Drones is helping Smart Cities with its services Click Here!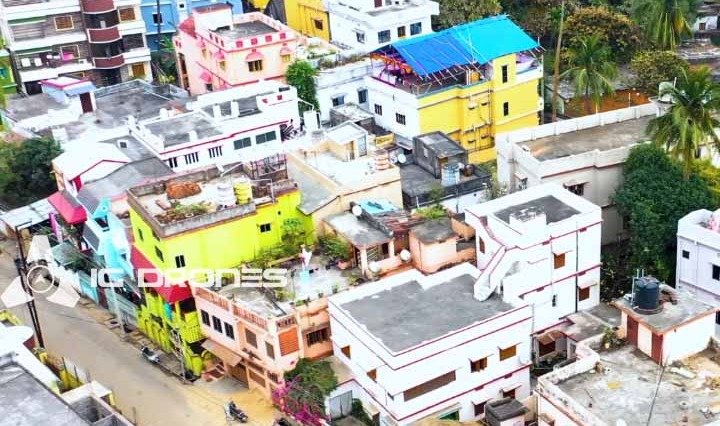 Drones have now started having widespread applications in the mapping and survey industry. While it's difficult for the manual workforce to spend hours under the sun carrying out the process of mapping and surveying in a so called conventional way, drones can easily do it in an efficient way saving both time and money.  Smart cities are always in a constant need to upgrade their infrastructure to cater to the growing needs of citizens that too have in a precise way in a very less amount of time. An aerial survey by drones with advanced high-resolution cameras and post-processing techniques can reduce the time, money, and effort required for surveying by a large margin. Additionally, they can also be used in various facets of urban planning and management such as the construction of roads, residential colonies, metro lines, flyovers, power grids, etc.
In the 21st century city, it is more than impossible to ignore the need for drones in our day to day lives. And now when the government is planning to build up smart cities everywhere, using the UAVs in every aspect of construction, monitoring, and inspection are inevitable. In fact, for well developed and technologically advanced SMART CITIES, usage of drones is a must.