This is definitely not the kind of news you would wish to wake up to each morning, would you?
Absolutely NOT!
With each passing day, the hazards of the manual survey in the mining areas are increasing by several folds. There is no doubt in the fact that the field of mining occupies a major section of the country's economy. Yet, risking thousands of human lives, just to inspect the potential of these areas is not acceptable. Thus, it's essential that major steps are taken to reduce rather alleviate the use of manual labour in the mining sites while carrying out the inspection process.
Well, in that case, enlighten me a better option than IG Drones, I will wait!
We present to you a unique and innovative solution for carrying out the mapping and surveying of mines in the most effective way; IG Drones, a voguish approach towards preventing occupational hazards in the mining areas. 
Drones have shown tremendous growth in the mining industry and have also added significant value to all mining projects by easing out multiple mining applications starting from Inspection, Surveying, Mapping, exploration, monitoring etc. Keeping in mind, the rising demand for Unmanned Aerial Vehicles (UAVs) in mines, IG Drones has well equipped itself with much advanced technology enhancing its capacity to collect data precisely and quite cost-efficiently.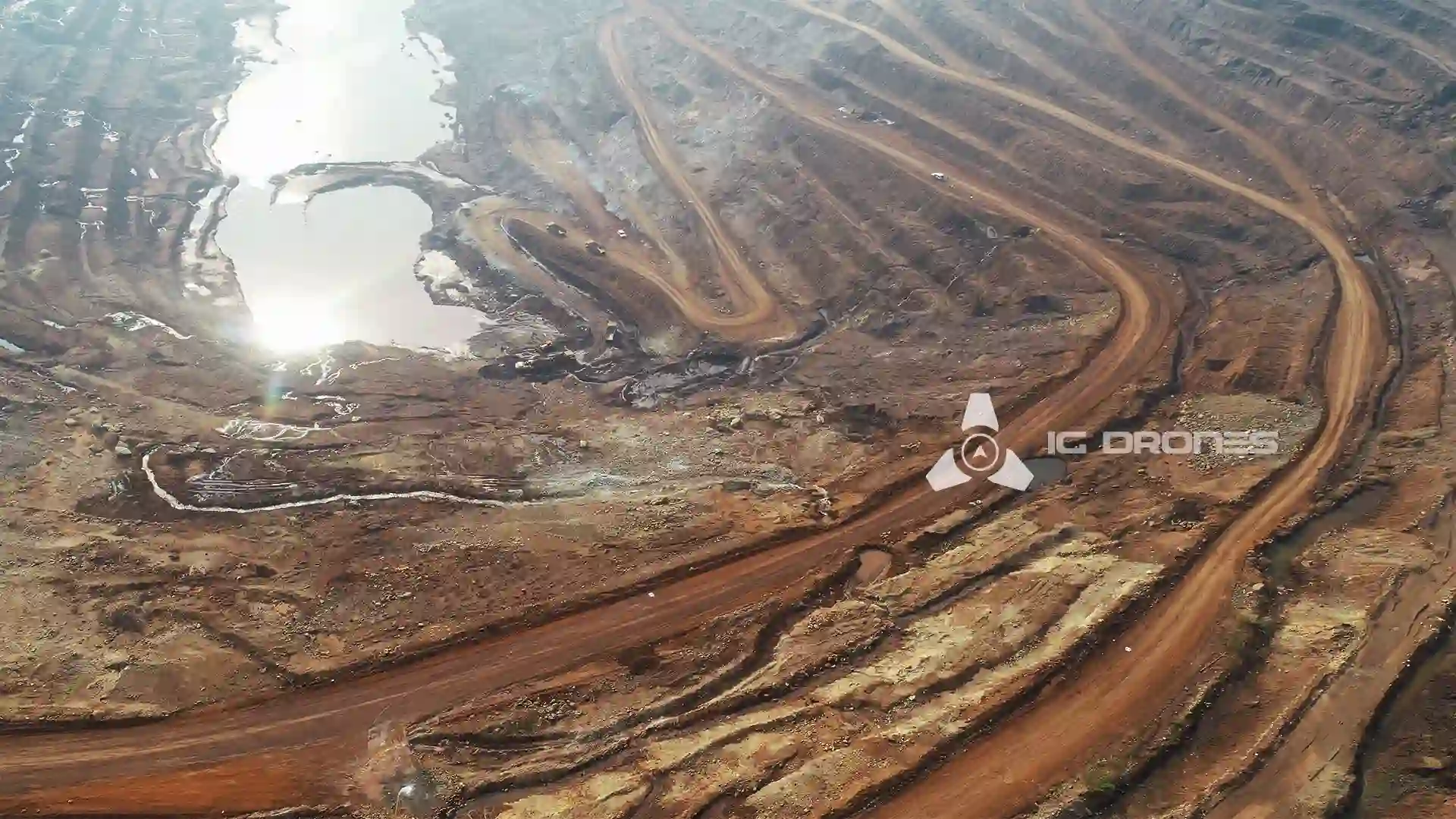 IG Drones Mine Survey Aerial View
IG Drones are undoubtedly the best service providers in multiple fields related to mining. 
Mining is considered to be one of the most hazardous industries for workers. The workers are prone to many occupational hazards such as rock falls, high humidity, gas-leaks, dust explosions, floods, and other unfortunate events affecting worker's safety. 
Thus, the mining industry has now started employing UAVs and Drone Technology for inspection of deep shafts, monitoring, inspection of mining equipment etc. in a menial amount of time. One of the fundamental reasons why IG Drones have become so widespread in the mining industry is because the data procured via UAVs eliminates the need for on-site workers who adopt old, conventional yet highly hazardous survey techniques that urges them to visit harmful or hard-to-reach mine sites. Not just that, drone surveying has proven to be more time-saving and quite a pocket-friendly method to fulfil the demands of the mining industry.
Before we start investing, it's essential to keep an honest look at the returns.
Keeping the above in mind, before excavating a mine, it's important to have a clear idea about its potentiality. That's where Aerial surveying and mapping come to the picture. These processes are one of the most excruciating and time-consuming activities that need regular implementation by the mining industry and above all, it is impossible to do it manually. By the help of our high-quality drones and a proficient drone pilot on-site, these tasks can be carried out easily, significantly reducing the cost for detailed Aerial photography about 85% lesser than that of a traditional piloted plane. The GIS data captured can be transformed into 3D models and reliable orthoimages successfully completing the survey process.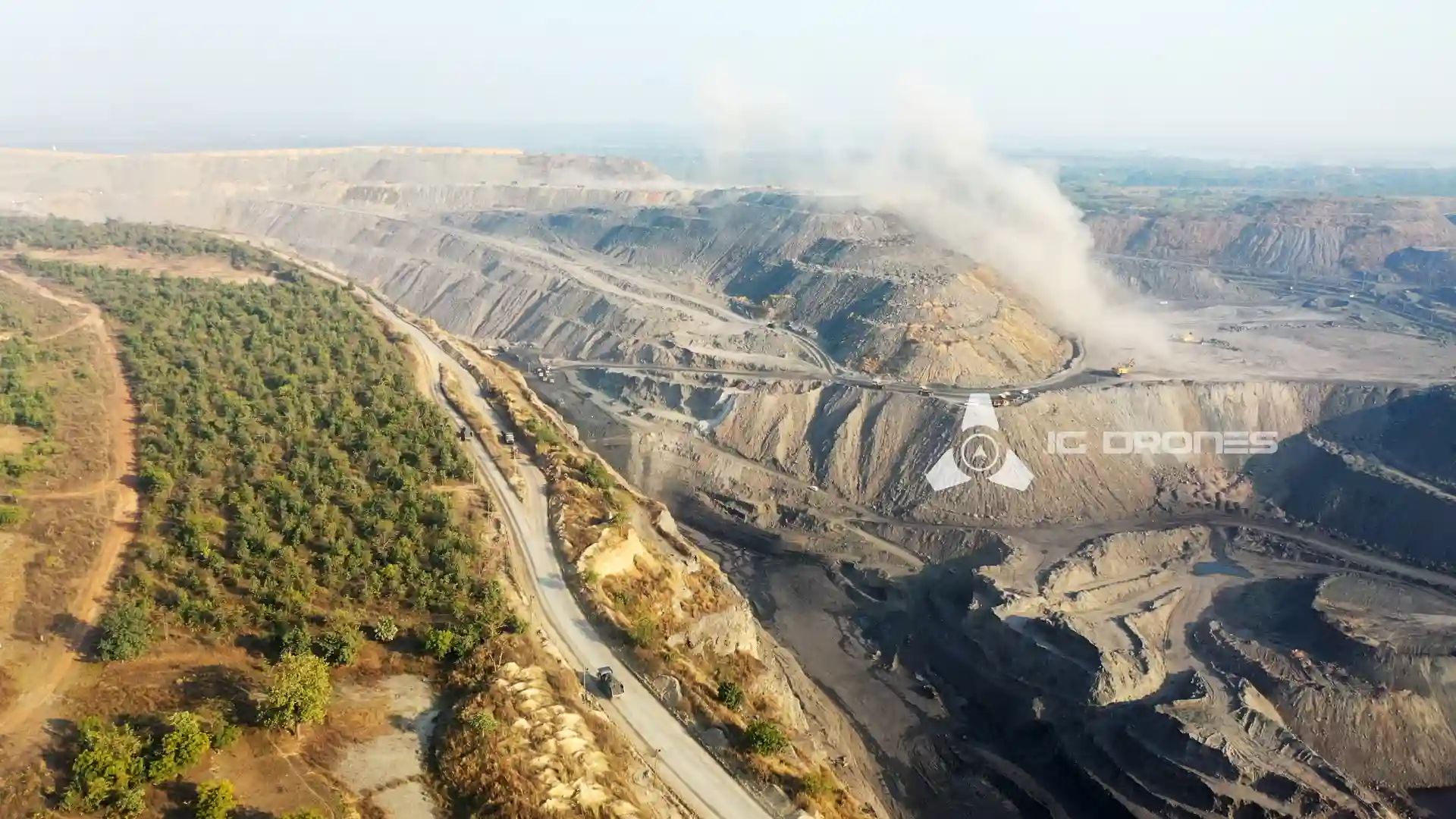 Mine Survey Operations Carried out by IG Drones in Odisha
Regardless of the brilliant strategies used during construction or excavation, no project can be fruitful without ideal stockpile management. Assigning the workforce with stockpile measurement can be hazardous, time-consuming, and costly, all at the same time. Estimating the volumes of the stockpile through traditional methods can be really challenging due to their varying dimensions. But with IG Drones,  we can use the highly advanced technology such as 24.30 MP High Resolution camera, extended range, 30 minutes flight duration etc to accumulate survey data, increasing the accuracy of the stockpile volume estimation by 99% .
Haul road networks hold an essential place in the efficiency and productivity of mining operations making it essential to frequently observe and ensure consistent transportation and proper maintenance of the haul roads involved. By employing UAVs to capture Aerial data, regular visual evaluations of haul roads can take place. Besides, IG Drones can also accommodate areas more extensively and precisely to guarantee that the roads are constructed following legal standards.
It can also obtain relevant information such as length, slopes, and turning angles of the haul roads supporting engineers and constructors for meticulous preparation, designing, development and maintenance of the roads. 
Mining exploration is one of the most life-threatening operations that were traditionally carried out by workers in the mining industry. Be it deteriorating ground conditions or exposure to polluted water, chemicals and abandoned explosives, the task is simply fatal and not something humans should do. 
But IG Drones has completely redesigned itself to redefine the process of mine explorations, preventing workers from facing such occupational hazards. With UAV data, mining companies can transform survey information into high-resolution orthoimages, DSM maps, RBG maps, etc. via secure photogrammetric software. Mining exploration projects are uncovered at only a portion of traditional survey expenses and are done efficiently, saving lots of time for the industry. 
Last but not least! Tailing Dams monitoring. Employing drones for the surveying and inspection of tailing dams eliminates the risk of life to workers who indulged in traditional manual surveying techniques. Our sophisticated drones with a well trained team collect and present data to systematically monitor essential mine features such as slopes on Tailings Dams. Tailings are said to be highly toxic and probably radioactive as well; thus, mine managers and planners need to guarantee consistent maintenance of dams for utmost safety through UAV (Unmanned Aerial Vehicle) Inspections. Our drones can accumulate imagery of the dam to generate 3D Digital Elevation Models (DEM) of the dam for in-depth analysis. Aerial imagery assists operators and planners to observe mine-site components like slopes on tailings dams frequently. With IG Drones, regular monitoring and preservation of dams can be done with no manual requirement close to the subject being managed. Thorough data analysis maintains the goodwill of the asset and avoids any failure.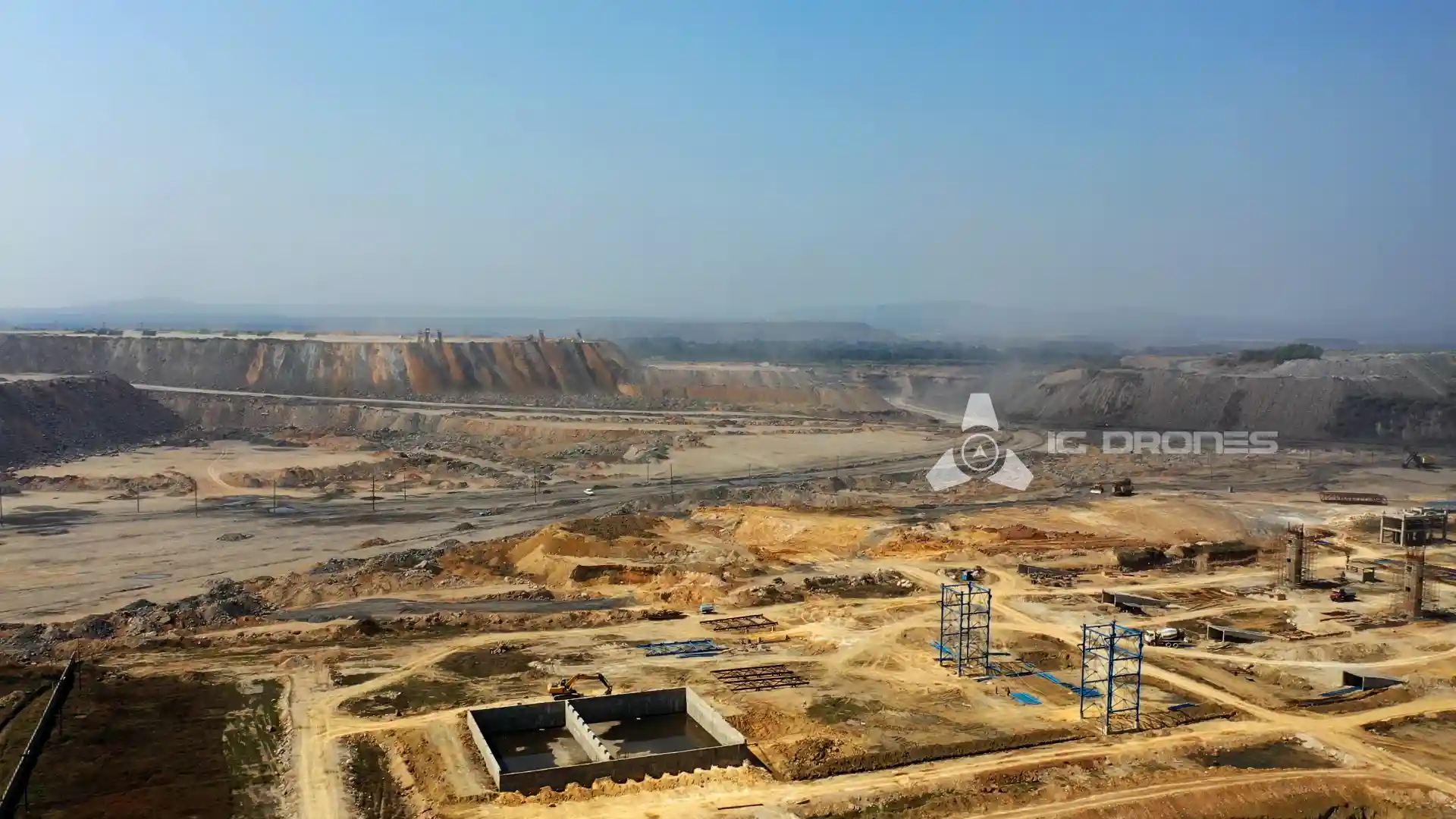 Mine Site Monitoring Using IG Drones
IG Drones due to its high accuracy, quick and precise data collection, high resolution data, improved personnel and site security, time saving and cost effective approach has now become the ideal choice of every company in the world of mining. With better coordination, in-depth analysis, diminished expenses, and heightened workers' safety, the mining industry has found its saviour!