The export revenue of the IT industry is estimated at US$ 150 billion in FY21; way higher than the oil exports from Saudi which depicts the capability of India being a technology superpower in the field of IT services. 
Then, with world class talent in house backed by a great scope of development, why can't India be the Global Drone Hub and set an example for others? 
While NASA's Perseverance spacecraft itself cost USD 2.2 billion, ISRO established it's prowess by creating Mangalyaan, budgeted at mere 4.5 billion rupees or USD 74 million. This was made possible only by prioritizing Home-grown components and technologies over expensive foreign imports.   
What we can do in India is can be easily replicated anywhere in the world as our inventions don't just have a higher success rate but are also low budgeted with a technology that is at par with any developed nation.
All these factors drove us to dream of an India that can be transformed into a Drone Super Power by 2025.
Founding IG Drones, India's leading enterprise drone solutions company in 2018, fresh out from bachelors from the oldest engineering institute of Odisha and second oldest in east zone after IIT Kharagpur, Veer Surendra Sai university of technology, ( Formerly UCE) Burla.
According to a July 2021 report by BIS Research, the global drone market, which is currently dominated by the US, China, and Israel, is estimated to reach US$ 28.47 billion in FY21-22, with India likely to account for a 4.25% share. In addition to that, the recent policy drafted by the Ministry of Civil Aviation, Government of India opened up new channels to strengthen the roots of the Drone industry in India.
A few things that will drive the Drone industry in India are 
Liberalized policy to be a gamechanger for government and other sectors
Realizing the immense potential of drones, which can act as a suitable substitute for humans to perform difficult and time-consuming tasks, on August 26, 2021, the Indian Government released a revised set of 'Drone Rules, 2021', which comprised major upgrades of the existing drone norms. The new regulations enabled commercial usage of drones, granted drones a legal status, and made the market more liberal & conducive for its application in various segments; thus, boosting drone businesses in India
PLI scheme to appraise the drone market value and boost manufacturing
The PLI scheme, which was launched in August 2021, envisages an outlay of Rs. 120 crore (US$ 16.06 million) spread over three years solely for drone manufacturers. The PLI for a drone manufacturer will be capped at 25% of the total annual outlay. This scheme is expected to double the combined sales turnover of all domestic drone manufacturers in the FY 2021-22
Attract investments and facilitate solid private sector participation
The new drone laws are already facilitating traction in the market, as numerous companies have now started partnering to disseminate technical knowledge and attract funds
IG Drones dreams to upskill 10 Million youth with drone tech
To make India a drone superpower we need to act both ways; by increasing the scope while simultaneously upskilling and training the youth. According to a January 2020 PwC report, India is said to be the fastest growing drone market in the world and was predicted to mushroom to $885 million by 2021. It is also expected to reach $1,810 million by FY 2026, growing at a CAGR (compound annual growth rate) of 14.61 percent.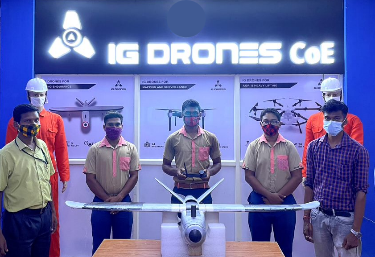 Aligned with the government missions, Skill India & AtmaNirbhar Bharat, IG Drones has taken on the responsibility of training and enhancing the abilities of India's youth, preparing them for the upcoming Industrial 4.0 Revolution. The Drone Centre of Excellence (CoE) by IG Drones is a program aimed at skilling over 10 million students about the newest drone technologies and building the capacity. IG Drones has signed MOUs with 9 Government ITIs and around 15 other technical institutions across the nation in the last year and is in the process to create 100 CoEs by end of 2022.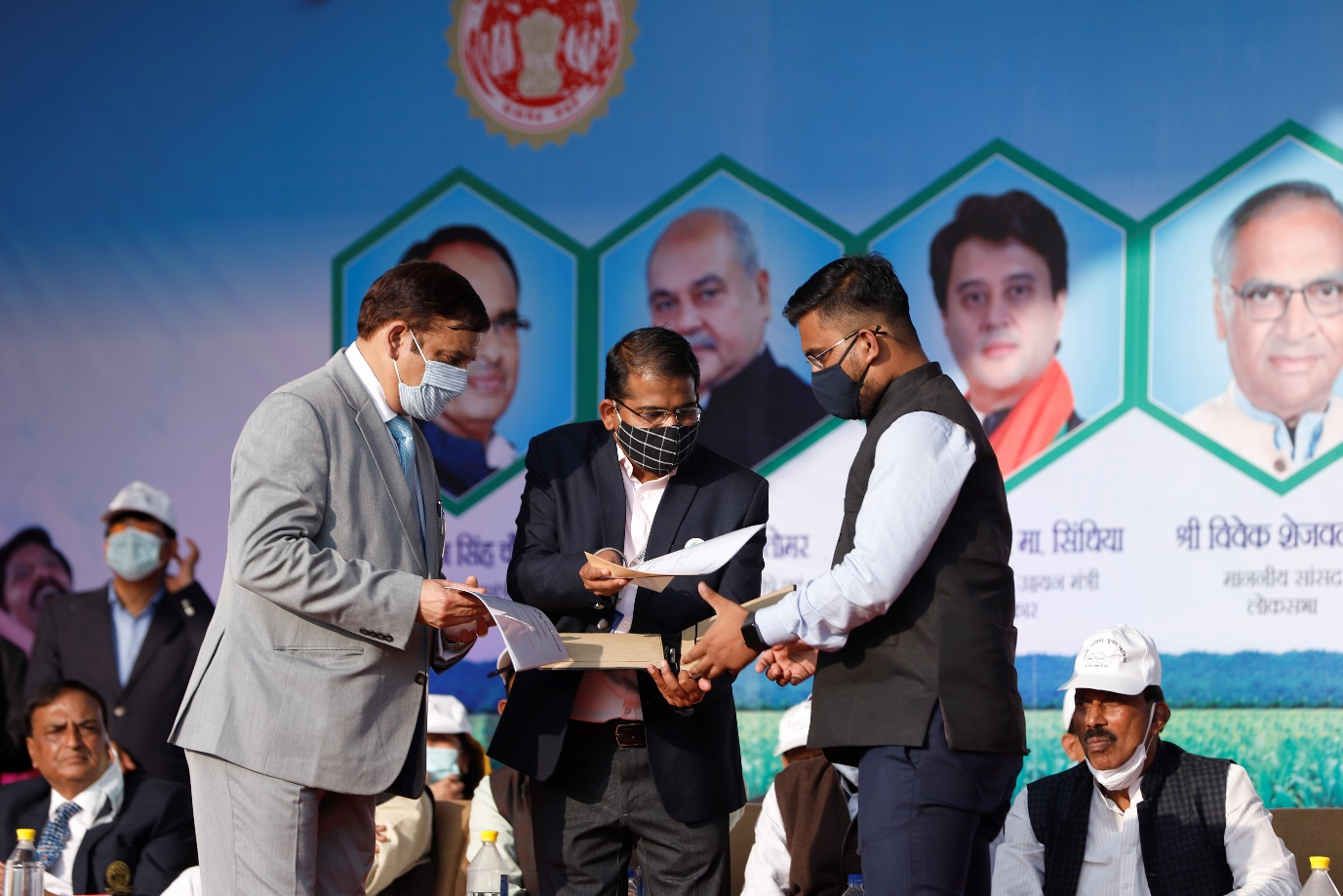 IG Drones has partnered with multiple State Governments & 30 of the biggest PSU's & MNC's and has executed more than 250 Projects with head office at Delhi and branch offices at Mumbai (Maharashtra), Ahmedabad (Gujarat), Kolkata (West-Bengal), Guwahati (Assam), Bangalore (Karnataka), Bhubaneswar (Odisha).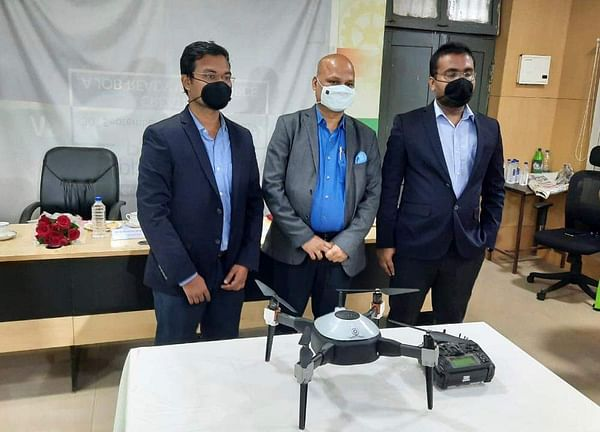 Certain initiatives by the GoI like The SVAMITVA Scheme (Survey of Villages and Mapping with Improvised Technology in Village Areas) are definitely praiseworthy.   The scheme is aimed at providing rural residents of India the documentation to engage their properties in the economy. The reformative step to establish clear ownership of property in rural areas by mapping of land parcels using drone technology began in 2020 and is expected to go on until 2025.
India truly has the potential to turn into a Drone Superpower in the next few years. With the right support, upskilled youth, and above all a society that normalizes the use of Drones on both commercial and non-commercial grounds, we can surely achieve our goals without many obstacles.
Follow us on Twitter |Facebook |Instagram | LinkedIn | YouTube Channel